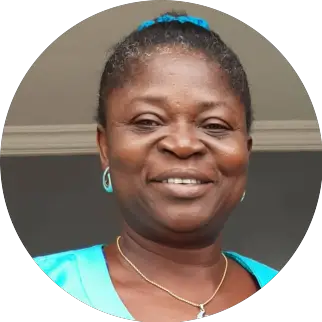 Agatha Aidomojie
Corporate Finance & Treasury Practice Leader
Agatha Aidomojie is a Practice Leader of Gabriel Domale Limited (Management Consulting). She is responsible for all treasury services, governance, risks and compliance across all operations. Based in Nigeria, Agatha takes the lead in developing expertise in treasury, governance, control, risk and compliance to create the best value for clients.
Agatha is a qualified Chartered Accountant with over 22 years' experience in the oil and gas industry and has provided leadership in the treasury, business finance, financial reporting, budgeting, and accounts payable system. She has provided guidance to senior leaders on ensuring organizational adherence to ethics and compliance, code of conduct, and anti-bribery and corruption practice. She has been an was an experienced auditor in the private and public sectors.
She also has a BSc (Accounting), and Post-graduate diploma in Computer Science from the University of Nigeria and University of Benin, Nigeria respectively. She has demonstrated expertise in treasury operations, business control, managerial finance, financial audits, compliance monitoring, risk management and financial analysis. As a finance business partner, Agatha has been exposed to oil and gas production, human resources operations, infrastructure financing, and governance mechanisms.
How can we help you?
To discuss how our team can help your business achieve true results, please
Contact us