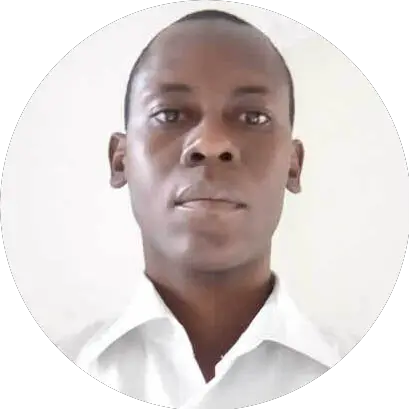 Amos Goma
Digital Marketing & Web Developer
Amos Goma is a professional in digital marketing and web development with over 18 years practical experience. He's a graduate of Mechanical Engineering Technology with HSE and FirstAid certifications.
Amos has deep knowledge of engineering systems - the design processes, assembling, maintenance, and repair techniques with deep insights into supervisory and engineering management.
Before getting admission into the higher institution, he has acquired the basic principle of computing and operation of computers, which he later developed into a well rounded professional in digital marketing and web development over 18 years now.
He has recorded huge successes in the art with further plans to enhance the competency by acquiring a formal degree from a recognized higher school of learning.
Amos is a person you can work with and get satisfaction for working with him. Dedicated, professional in handling processes, consistent and details oriented with strong analytical skill.
Educational background:
HND - Mechanical Engineering, Federal Polytechnic, Unwanna, Afikpo, Nigeria
Certifications:
HSE - Institute of Safety Professionals of Nigeria
First Aid/CPR - Nigerian Red Cross Society
Trainings:
Online - Design Decisions in Engineering
GONEL - Computation & Operation of Computers
UKC - Computer Aided Design - Auto CAD
How can we help you?
To discuss how our team can help your business achieve true results, please
Contact us