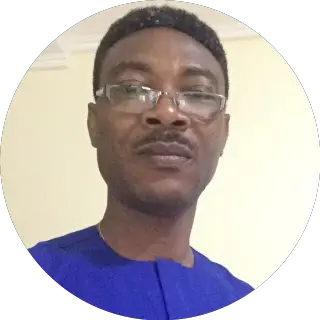 John Adaba
Strategy & Planning Practice Leader
John is a CA qualified Accountant and Certified Postgraduate Credit Examiner with over 29 years CA post-qualification experience, including blue-chip commercial experience in Unilever & SHELL (Audit, Business Finance, Controlling, Treasury, Insurance and Project Finance), and one year experience as a Trainee Accountant in the Banking Industry. Strong experience of compliance monitoring in both commercial and technical sectors. Knowledge of SAP R3, IFRS & SOX. Team Member, SOX Implementation for Shell.
John held a series of senior positions in complex and often difficult but challenging environments. John was the one-stop-shop for all finance, strategy, planning, budgeting for his roles in Insurance and Project Finance where he spent about 20 years in Upstream Oil and Gas, 7 years in Unilever and 1 year in the banking sector.
John has a strong/wide network within and outside the industry/country. His many networks of contacts and work experience have culminated in Gabriel Domale's practice successes.
John's last two roles were in Project Finance where he functioned as CFO with responsibilities for Planning, Budgeting, Cash Flow Management, Reporting, Taxation, Compliance with local and international regulations such as Sox404, GAAP, Stakeholder Management, Business Partner etc and above all ensuring Value realization within the different phases of the project life cycle. He was responsible for projects valued at over $4bln with Assa North Ohaji South (Gas and Condensate) the flagship Project.
John's strong technical, Stakeholder Management and leadership skills helped the projects get speedy approvals at the different phases of the project life cycle. John holds a B.sc in Accounting from the University of Ilorin, Nigeria, an MBA in Finance from the University of Lagos and a PhD in Credit Management from the International University, Panama, South America.
John holds Fellowship of the following institutes:
The Institute of Chartered Accountants of Nigeria,
The Institute of Credit Administrators of Nigeria and
The Institute of Management Consultants of Nigeria.
John is a Certified Post-Graduate Examiner of the London Postgraduate Credit Management College UK. He is also a Certified Management Consultant and an Associate Member of the Chartered Institute of Taxation, Nigeria and the Nigerian Institute of Management.
How can we help you?
To discuss how our team can help your business achieve true results, please
Contact us